Crunchbase, Recommended Companies
Collaborators
Product Manager, Design Manager, Front End Devs
Background
To better serve our sales customers, Crunchbase built a recommendation engine that would make it easier to find new prospects. Powered by machine learning, these recommendations include context about why we think a user might be interested in a company. Every time a user engages with the recommendation engine, we'll learn more about that user's preferences.
As Recommended Companies was nearing it's launch at the end of Q1 in 2021, user engagement and adoption of this feature would be critical. I took over as the designer after the main feature was in development and worked closely with the product manager and front end developers on the personalization scrum team.
Project Context
Our main goal for this project would be to drive more traffic to the main feature, and to get more feedback from users engaging with the feature (which helps to train the recommendation engine). We ultimately decided to build a recommendation carousel on the users's feed. This carousel would help users learn more about the feature, and direct them to the full recommended companies page.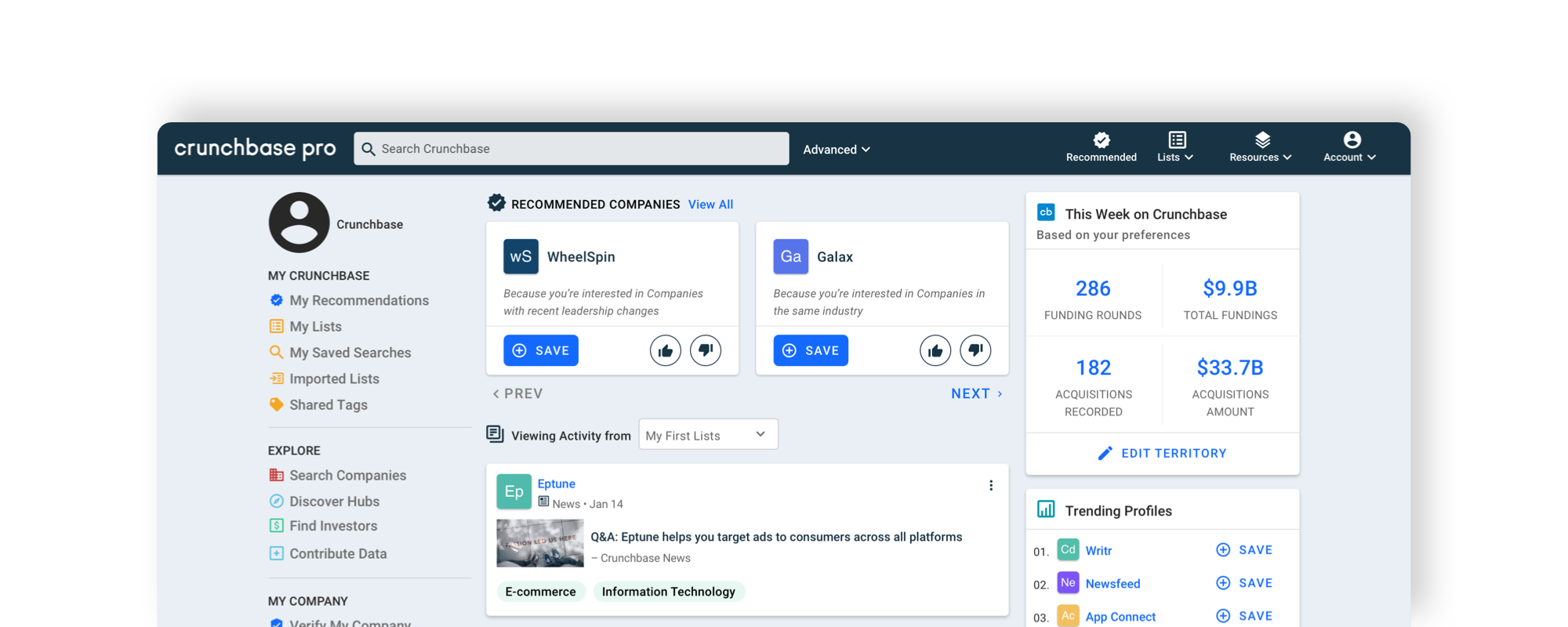 Looking for the full case study?
If you'd like to read the full case study on Crunchbase Recommended Companies or have any other questions about the project, please contact me at hello@joannajliu.com.